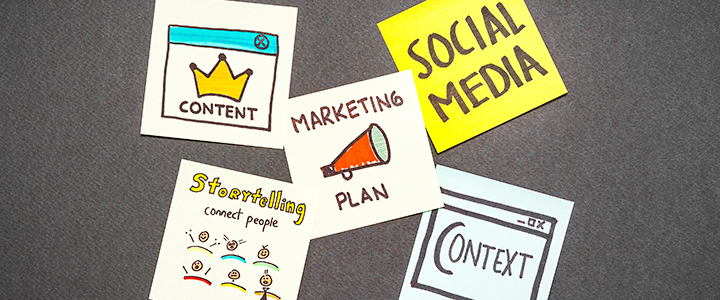 Digital Marketing 101: Facebook ads
So far in our Digital Marketing 101 series, we've explored programmatic advertising, Gmail ads, display ads and Google Adwords. Today we'll look at why you should consider adding Facebook advertising to your inbound marketing toolkit.
The opportunity
Facebook is huge. Really huge. Consider the following:
79% of internet users (or 68% of all U.S. adults) use Facebook.1 That's more than the population of China.
88% of internet users ages 18-29 and 62% of internet users ages 65 and older use Facebook1
Of households with incomes $75,000 or more, 77% use Facebook1
94 billion people used Facebook during the month of March 20172
An average of 1.28 billion people per day use Facebook (March 2017 stats)3
As of June 2016, Facebook had user data on 23% of the world, with 223 million users in North America alone4
These numbers do not guarantee that your ad will be viewed by precisely the right person at the right time, but deep sea fishing is often more rewarding than casting a net in a puddle.
Target target target!
You don't want to target all 1.28 billion people every day. The power of Facebook advertising lies in the layers of granular targeting. But with more businesses advertising on Facebook, competition to be seen in your target audience's feed can be stiff. Your ad targeting MUST be strategic.
Targeting options fall into three broad categories.
Core audience: Location, age, behaviors, workplace, education level, parental or relationship status, financial status, ethnicity and connections (translation: fans of your competitors' pages).
Custom audience: Bounced traffic from your website, a list of current and lapsed customers or your mobile app users.
Lookalike audience: Attributes automatically created based on a list or lists you upload to Facebook.
Create content that excites, engages and stops your chosen audience in their tracks. Don't forget to include video ads, as Facebook has been investing heavily in video since 2016.
The costs
Facebook ads are relatively inexpensive. Generally, the average CPC (cost per click) is under $1. For the retail industry, that cost drops to $0.45. The CPM (cost per 1,000 impressions) will range between $.25 to $1. That's approximately 1/9 the cost per impression as Google ads.
As with Gmail ads, display ads and Google Adwords, a significant cost of Facebook advertising includes staff time for content generation, project and account management and deep dive analytics. This is where Infinity Direct can create results using best practices and dedicated expertise.
The rewards
As the name Facebook advertising implies, Facebook ads are best utilized for brand awareness and lead generation. Facebook is the largest social networking site (1.28 billion people per day!) – can you afford not to add Facebook advertising to your portfolio of marketing channels?
1 Social Media Update 2016
2 Internet World Stats: Usage and Population Statistics
3 Facebook Company Info
4 Facebook Reports First Quarter 2017 Results