Email Marketing 101: subject lines and preheaders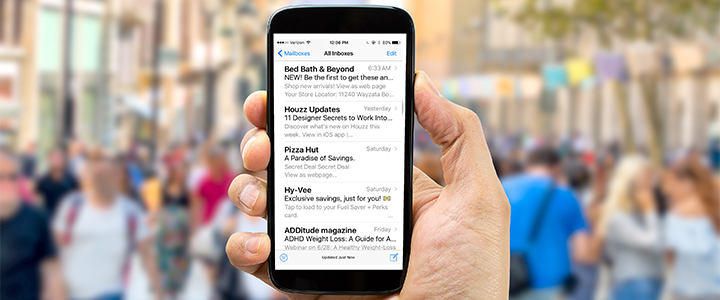 Don't let your subject line be an afterthought
Beyond your brand name itself, a subject line is the most important element in getting people to open an email.
As an experienced email developer, I can't tell you how many times I've worked on an email where the body copy was carefully deliberated, massaged, debated, scrutinized, overthought and other thesaurus-sourced words, while the subject line was an afterthought to be slapped on right before deployment. The irony being that without getting people to open your email, all that time and energy spent on body copy is for nothing. To rephrase, if your subject line isn't your top copy-writing priority, it should be. And if your preheader isn't your second copy-writing priority, make it so.
Think of subject lines and preheaders as free marketing – they're messaging that people can read before they even open your email. This gives marketers a huge opportunity to describe what is in their emails and why readers should open them. Subject lines should be creative but concise and to the point. Don't be vague or reuse copy in your email body verbatim.
Subject line considerations
In general, subject lines should roughly be 50-60 characters. This is somewhat of an industry-standard consensus, as some email platforms limit how much copy is displayed to about this amount. If it's much longer, your subject lines can be cut off and the messaging will be lost. Preheader copy can be longer, but it should be treated as secondary supporting copy to the subject line.
One rather important consideration is making sure to avoid spam trigger words. Terms like "save," "money," "big," "free" and especially symbols like "$" and "!" could get your email thrown in the spam folder. Basically, if your subject lines sound kind of spammy, then they could be negatively impacting your open-rate performance.
Subject line testing
Lastly, when it comes to using personalization and emojis, the best strategy is to utilize A/B testing and test, test, test. Personalization can provide some lift, but the jury is still out on how effective emojis are. The best way to determine if you should be using them is to test them! If they work, great. If not, move on
Rob Gaer serves as Infinity Direct's lead email developer. You can read more related posts by clicking on the titles below.
Email Marketing 101: design