Email Marketing 101: strategy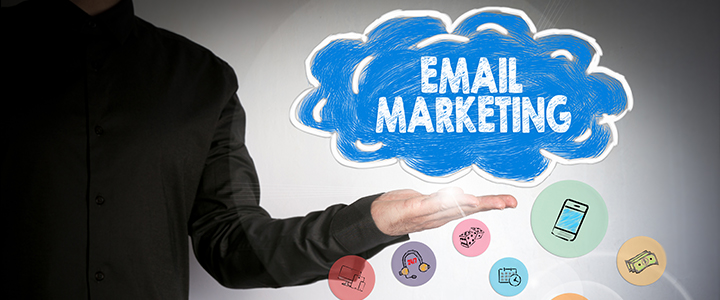 It's 2017, and email marketing is alive and strong – rejoice! Here at Infinity Direct, we have a real passion for all things email related, and we want to make you passionate about email too. With over 20 years of collective email experience, we feel like we might just have some knowledge to drop upon you. While email marketing, perhaps, does not get the full glory our website marketers get, we do happen to know a secret about email marketing: email typically delivers one of the highest ROI of any digital marketing spending.
Over the years, email has quietly undergone many evolutions – from a simple text-based form of communication to today's graphically pleasing, content-rich, dynamically populated dynamo. Nowadays, email marketers are starting to push email to limits we never thought possible. Techniques like interactive menus, self-contained multipage content and embedded videos are starting to be explored.
While pushing advanced email techniques is exciting, it's important to remember that emails need a solid foundation. After all, a flawed email with cool, interactive features is still ultimately a flawed email. Not to mention that many interactive features in email do not have universal support yet, which makes having a solid foundational strategy that much more important.
So, with that in mind, let's go back to the basics:
Email Strategy, Frequency & Compatibility
Email is often an underestimated (or worse, overlooked) facet of digital marketing campaigns, but it remains one of the farthest-reaching touchpoints most companies have at their disposal. Yet, much like other marketing channels, email requires strategic planning and careful execution to be the most effective.
An important distinction for email is that it's an active form of communication. We, as marketers, need to determine what the ultimate objective is of our messaging – whether to drive people to action, to pull people to your website or simply to communicate information. Once we determine a desired outcome for the campaign, an email deployment schedule must be tailored to achieve that goal in the most efficient way possible.
Send frequency is critical to your email marketing success. How often do you want to send your audience emails? Too many emails and people will get email fatigue; too few and people might forget about you entirely. This might be a difficult cadence to nail down for first-time email marketers, so taking an even, measured approach is a prudent starting point. Ideally, the frequency of deployments is catered to the audience, so getting through that first campaign and thorough testing can help determine subsequent campaign send strategies.
Platform compatibility also plays a large role. According to Litmus, 56% of email opens are now on a mobile device, so a responsive email design is more important now than ever. If your audience is predominantly on mobile, and your website is mobile-friendly, then you absolutely need to be sending mobile-compatible, responsive emails.
Remember, email strategy is a means to an end. It's a method of direct communication that helps drive action. With proper planning and vetting, a communication roadmap should be created to help drive the overall messaging plan.