Photo caption contest winner announced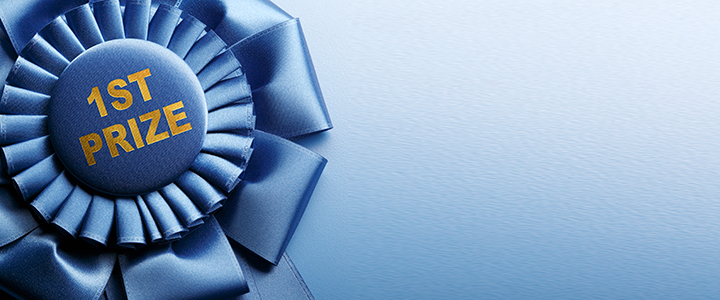 Earlier this month, we asked you to help us decide who will win the title of Photo Caption King or Queen in our caption contest.
Infinity Direct employees used their wits, skills and humor to come up with a clever caption for the chortling newlywed couple. The winner of never-ending glory and bragging rights — with 54% of the vote — is (drum roll…):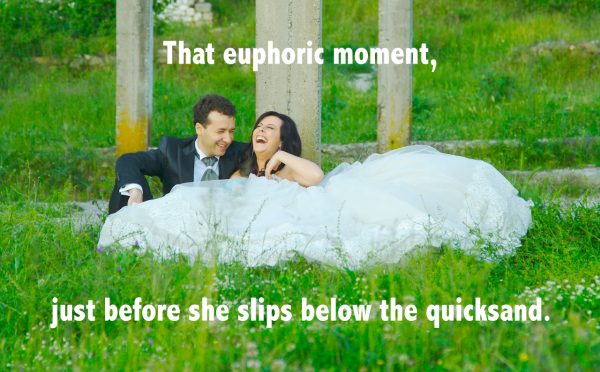 "That euphoric moment, just before she slips below the quicksand" was crafted by Aaron Porter.
As Infinity Direct's Information Technology Manager, Aaron is our point of contact for all things technology related for our employees. His over two decades of expertise ranges from working with systems, servers and personal computers, to optimizing graphics for the Web, producing and editing videos, to data security and compliance.
When he's not ensuring that our IT systems are function flawlessly, Aaron and his wife work tirelessly to prepare the traditionally woven textiles that stock their booth, Tapestries of Ravenstone, at the Minnesota Renaissance Festival.
Get to know the rest of the Infinity Direct team!