Digital Marketing 101: AdWords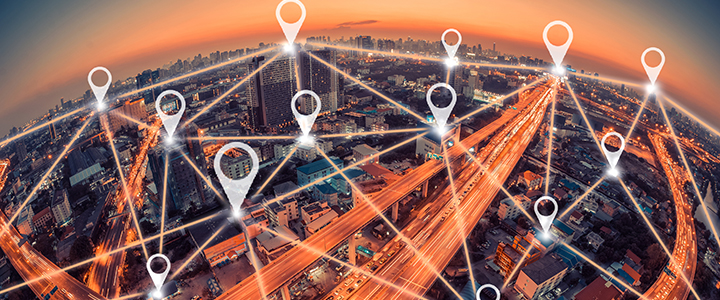 Following up on an earlier post about media planning and buying services, here's a quick read to help you sort out the differences between a programmatic ad buy and Google AdWords and which might assist you most in achieving your marketing goals.
Google AdWords in a [Very Small] Nutshell
AdWords has achieved an almost mythic status in digital marketing over the years. Yet its raison d'être has remained unchanged.
AdWords is a tool to help businesses sell products or services, increase website traffic, raise brand awareness, and foster customer loyalty. It is driven by a pay-per-click (PPC) advertising model and has a built-in bidding system.
Ads offer site-targeted advertising for text, banner and rich-media ads. Approved ads can show on Google's Search and Display networks, which include the Google search engine, YouTube and Google's partner networks (AOL search, Ask.com, Netscape and the like).
Google does not require a minimum buy, allowing businesses to control their own budget. Its three types of cost models are:
Cost-per-click (CPC) – a fee is charged only when an ad is clicked.
Cost-per-acquisition (CPA) – a fee is charged only when a sale is made; the cost is derived by number purchases divided by advertising cost.
Cost per mille (CPM) – a fee is charged per thousand impressions.
Your account managers can create and change your ad campaign at any time, including ad text, settings and budget. Managers can also choose where their ad appears, set a budget and target placements by excluding the computer or network IP addresses in areas you do not want to target.
Programmatic Ad Purchasing
When discussing differences between AdWords and programmatic marketing, it's important to note that AdWords only displays within the Google Display Network (GDN), whereas programmatic uses Demand Side Platforms (DSP).
The GDN places Google AdWords ads on content network sites that use Google's subsidiaries AdSense and DoubleClick. AdSense helps website owners make money by displaying ads on their websites, while DoubleClick offers technology products and services to advertising agencies and media companies.
A DSP allows you to bid on or buy ad inventory from ad exchanges or directly from publishers. DSPs uniquely incorporate many options offered by ad networks (wide access to inventory, vertical and lateral targeting, etc.), with the added ability to serve, track, optimize and bid on ads – all through one interface.
Retargeting, a cookie-based technology that allows your ads to anonymously "follow" your audience all over the Web, is available on both GDN and DSP.
Key Differences
AdWords allows contextual targeting by keyword and category, while DSP allows for targeting only by category.
AdWords data updates hourly or sometimes daily, making quick reporting a challenge. DSPs report in real time.
GDN has better 1:1 marketing due to proven algorithms and clearly categorized audiences. DSPs strength is one-to-many marketing and branding.
DSPs provide access to vendor-neutral Real Time Bidding ecosystems, in addition to a pool of roughly 15 billion impressions per day (including inventory on the GDN AdExchange).
GDN uses information gathered by Google Search to drive its targeting. DSPs allow you to use your data or 3rd party data to target ads.
AdWords offers CPM, CPC or CPA bidding which you can buy on keyword basis. Relevance of the keywords can be low, however. DSP offers CPM-based impressions only, has a minimum fund criteria and can charge a commission percentage to boot.
But what does this mean to me?
There is no one answer to whether AdWords or programmatic advertising is right for your business.
It's best to use Google AdWords on the GDN if your marketing campaign is relatively small or you value a high level of transparency in your advertising campaign.
Programmatic on DSPs may be a better fit for larger advertisers with a beefier marketing budget and the desire to reach an almost mind-bogglingly large audience.
Or get the best of both worlds! First use AdWords to test several banner ads using CPC bids. Once the winning ads come to light, move them to DSPs for your direct buying.
We tailor every results-based digital campaign to your relevant conversion activities. If you are ready to start an AdWords marketing campaign, reach out to us by email or at (763) 559-1111.
Let Infinity Direct help you put together a plan to deliver impactful messages that engage, capture and convert.