Photoshop contest winner announced!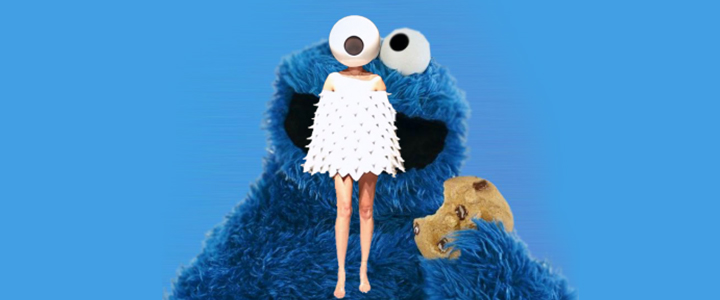 With 46% of the vote, the winner of this month's Photoshop contest for never-ending glory and bragging rights is "Cookie Monster!"
Infinity Direct's Web Application Developer, Lisa Fogelman, created the photo art. Lisa has been writing web applications since she was a student at Cornell University. Her expertise lies in PHP, Ruby on Rails, mySQL, WordPress, XML, CSS and JavaScript. At Infinity, Lisa's focus is on developing solutions that help clients meet their marketing goals.
When she's not working on back-end development projects with Infinity, or dominating Photoshop contests, Lisa can be seen singing in one of several Twin Cities choral groups, knitting colorful stocking caps, or mixing up new recipes to highlight on her food blog.
Asked what inspired the Cookie Monster creation, Lisa stated, "The first thing I noticed when I saw the original photograph was that the model was wearing Cookie Monster's eye on her head. I just wanted to put it back for him."
Congratulations Lisa!
What other hidden talents does our team process? Learn more about the Infinity Direct team here.