Digital Marketing 101: programmatic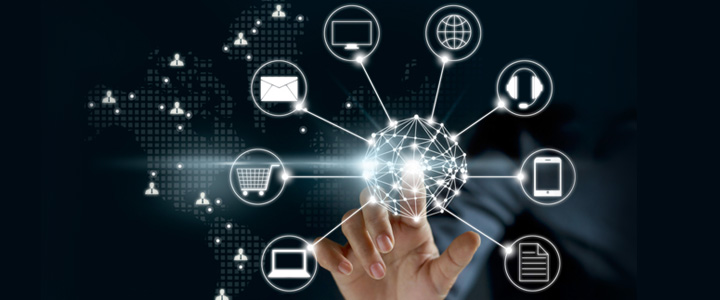 The new year is a time when many people are trying to introduce something new and special in their personal lives. Infinity Direct is also starting the new year with a plan. In addition to direct marketing, email and web services, we are aim to be a valuable partner to our clients with managing creative, responsive and measurable brand and marketing campaigns.
One of the fastest growing and most efficient media buy disciplines in digital marketing is programmatic advertising. You may have heard the term before and have perceived it as a buzzword, a trend that will pass, just like so many others. In this post we'll explore why programmatic is highly globalized, very successful and can take your brand and marketing campaigns to the next level.
What is programmatic advertising:

Programmatic advertising allows brands to use audience preferences and technology to tailor messages to their specific audience. It helps brands respond to real-time signals on an impression-by-impression basis across screens and across channels. For example, if you are shopping online and you must stop for some reason, programmatic buying can help the retailer you were visiting reach you on your smartphone the next time you shop on-the-go. And this is just one of an unlimited number of scenarios brands can use to engage audiences with programmatic media buying marketing.
How programmatic media buying works:
Programmatic media buying is the fully-automated process of buying/selling media space. While traditional advertising is based on manual and verbal negotiating, programmatic processes all transactions via digital interfaces using algorithms. The entire media buying process is done significantly faster and more efficiently than classic advertising could.
Programmatic media buying refers to using software to purchase digital advertising instead of the traditional manual processes of bidding and purchasing. It eliminates the manual process of digital buying, establishes a fairer and transparent pricing models and helps consolidate analytical processes. Human labor is no longer required in the ad buying process, which reduces costs.
Key advantages of programmatic advertising:
Lower costs for advertisers due to the automated system.
The absence of numerous manual tasks, which decreases workload.
Transparent pricing. Buyers purchase one impression at a time, each time deciding on the exact price they choose to pay for it.
Better performance metrics of ad campaigns (click-throughs and lead conversions). Due to extremely targeted nature of automated ads, buyers can better measure the efficiency of their advertising campaigns.
More personalized ads.
Advertisers can figure out who sees what, based on specific data rather than doing guesswork. Due to this, ads are now more often useful pieces of content.
Please check with your Infinity Direct representative if you are ready to start a digital ad campaign. We will be happy to put together a media buy or Google AdWords plans that are perfect for your business.