USPS 2017 price updates: Not all bad news!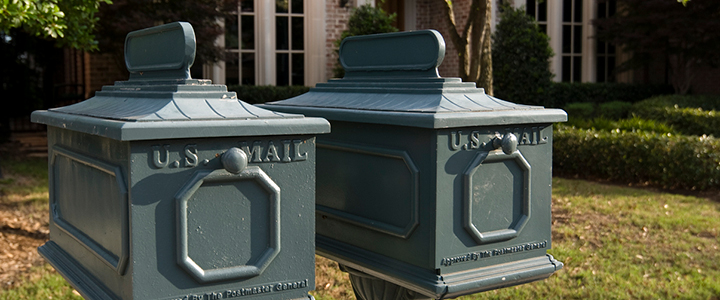 The USPS has published their 2017 rate changes, which take effect on January 22, 2017. Some products within each class saw a price increase, while other products actually experienced a price decrease. Good news for large mailers!
A summary of changes:
FIRST-CLASS MAIL
Stamped Letter increases to 49 cents
Metered Letter decreases to 46 cents
Postcards stay at 34 cents
Flats increase to 98 cents
AUTOMATION MAIL
Good changes for letter-size mail, but flats increase.
First Class, overall increase of 0.5%
5‐Digit – 25.1¢
3‐Digit/AADC – 27.1¢
MAADC – 28.8¢
M‐AADC – 28.4¢
M‐MAADC – 30.1¢
Marketing Mail (formerly Standard Mail), overall decrease of 1.6%
5‐Digit – 25.1¢
3‐Digit/AADC – 27.1¢
MAADC – 28.8¢
M‐AADC – 28.4¢
M‐MAADC – 30.1¢
Non‐Profit, overall decrease of 3.8%
5‐Digit – 16.7¢
3‐Digit/AADC – 15.4¢
MAADC – 17.1¢
M‐AADC – 17.5¢
M‐MAADC – 18.4¢
Other changes affecting larger mailers:
Rebranding of Standard Mail to Marketing Mail
Mailers will need to change their indicia imprint by July 2018.
Removal of the Flats Sequencing System (FSS)
This change ensures that mailers pay for flats based on their volume density and not the equipment flats are processed on.
Increase in the weight limit of Standard mail automation letters from 3.3 to 3.5 oz., and non-automation letters and flats 3.3 to 4.0 oz.
This enables mailers to put more content in their mailings, increase page count and weight of paper.
Fee Changes
Elimination of Qualified Business Reply Mail and High Volume Qualified Business Reply Mail (QBRM) annual permit fees.
Elimination of permit imprint application fees and annual mailing fees for the majority of mail classes.
Promotional Discounts
Emerging and Advanced Technology: March – August 2017
New – Direct Mail Starter: May – July 2017. Temporary postage discount on mail pieces containing print-mobile technology that, when scanned, sends the recipient to a mobile-optimized website.
Mobile Shopping: August – December 2017
Tactile, Sensory & Interactive Mail Piece Engagement: February – July 2017
Earned Value Reply Mail: January – June 2017
Personalized Color Transpromo: July – December 2017
For more details, see the USPS Price Change Fact Sheet and consult with your Infinity Direct representative to see how these changes will impact your situation.