For digital marketing campaign success, the secret is…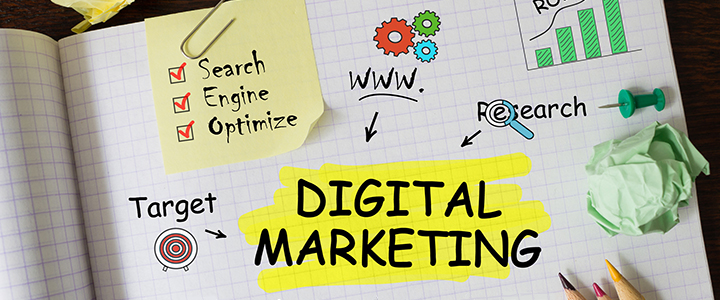 As marketers, we can all agree that the power of digital marketing is the ability to report on time and money investments. Not everyone knows the secret to effective digital campaign reporting, however.
What is that secret? Begin your campaign with the end point in mind.
Question, question, question.
What is most valuable for you to measure? How will the campaign you're running today inform your marketing strategy tomorrow? Reporting helps you determine if your marketing dollars are working and if you should continue the investments.
Define the goals of your campaign from the get-go, using the SMART acronym as a rule of thumb:
Specific – Which questions are you looking to answer?
Measurable – Can your question be answered through analytics?
Achievable – Do you have the right processes in place to track the metrics that will answer your business questions? Can you follow your audience through from first touch-point to purchase completion?
Relevant – Are the questions you're asking relevant to your overall business goals? Make sure to test only one variable at a time!
Time-sensitive – Can you apply what you learn from campaign reporting before the results go stale?
Which digital marketing metrics should be tracked?
As marketers, we have a number of tracking tools in our tool belt: coupon codes, phone call tracking and UTMs (if you're using Google Analytics). You should be utilizing these tracking mechanisms in addition to those provided by your email service provider (ESP) or website creation tools.
The basic metrics to bake into reporting include:
Website traffic –

Top pages: Which pages on your site are most active, or receive the largest number of views?
Traffic source/medium: Which websites were people on before hitting your site? How were they referred to your site (email campaign, cost-per-click campaign, organic search, affiliate referral)?
Bounce rate: The rate at which users left your site from the initial page they landed on, before clicking to a second page on your site. More on bounce rates.
Conversion rate: What percentage of your site traffic led to a specified goal, be it a retail purchase, financial donation or any other desired action?
Email performance statistics –

Click through rate (CTR): At what rate did your email audience click to go to the landing page (total unique clicks to total delivered email)?
Conversion rate: What percentage of your email audience completed a specific goal (purchase an item, make a donation, download a whitepaper, etc.)?
Bounce rate: Total number of emails that bounced before reaching the inbox divided by the total number of emails sent.
Share/forward rate (for tell-a-friend campaigns): What percentage of email readers were inspired to share or forward the email they received?
Opt-out rate: The rate at which people unsubscribed from your list via the email they were sent. Total number of opt outs divided by total number of emails delivered.
It is often difficult or impossible to retroactively add tracking mechanisms to measure marketing campaign performance. Think about reporting around user data such as demographics, customer type and previous interactions before pulling targeting data. Make sure your targets' profiles include the right attributes for reporting!
Just as NASA wasn't able to achieve what was hardly imaginable in their day – safely landing on the moon – without approaching the first task with the end in mind, so should we approach all digital campaigns.
At Infinity Direct, reporting starts with initial questions. When we lay the groundwork for tracking metrics, we can connect the dots between what works, what doesn't and why.
Related posts:
Digital marketing 101: programmatic
Digital marketing 101: AdWords
Digital marketing 101: Gmail ads